Education2Career Program
A partnership between College of Marin, Canal Alliance, CareerPoint Marin, and the Marin Builders Association
Free Construction Course Begins March 26, 2019

About the Program

The E2C Construction program includes 8 weeks of training in the materials and techniques used in the construction of landscapes, farms and gardens. The program is designed to respond to current job demands in Marin, with high employ-ability potential. Details include:
8-week construction course, March 26-May 21, 2019. Courses include both classroom lecture and a hands-on construction lab.
Tuesdays and Saturdays. Classes are every Tuesday evening at Canal Alliance (San Rafael) and Saturday morning at College of Marin, Indian Valley Campus (Novato).
Additional training includes financial, career, and personal support as well as an E2C Construction Hiring Fair for course graduates in June 2019.
Program Requirements
Must be 18 years or older
Individual annual income less than $24,000
Proof of employment eligibility
English proficiency
Interest in a career in construction
Marin County residence
For information, please contact Regina Vindel at the Canal Alliance at 415-306-0450 or email [email protected]
Program Benefits
FREE evening & Saturday classes
Full-time job opportunities with benefits
Financial, career and personal support
Individual savings plan where the program matches every dollar you put in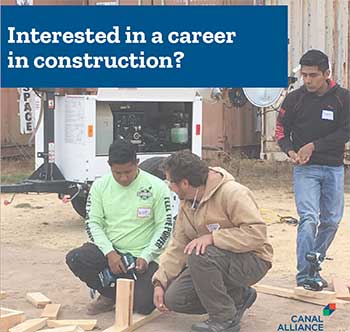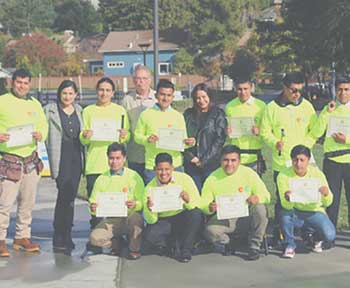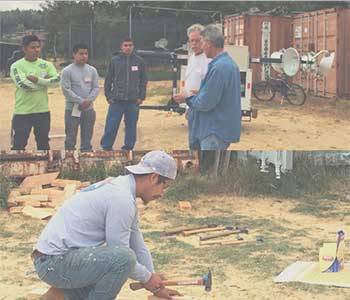 Mission
E2C is a program designed to help launch successful careers by providing the training to gain skills necessary for entry-level employment in technical industries.  In addition to technical skills, the program will also provide job placement services, college credit, and career, financial and personal support to help ensure long-term career success.
The goal is to provide students with hands-on learning experiences to develop the necessary skills to enter high-demand fields with confidence and competence.
Interested in a Construction Career?
Contact Regina Vindel at the Canal Alliance at 415-306-0450 or email [email protected]