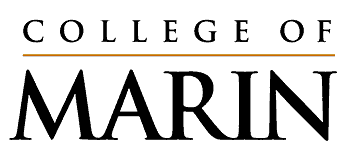 How to Use the Express Transfer Pathway at COM
6:00 am to 7:30 pm
College of Marin Indian Valley Campus
1800 Ignacio Blvd., Novato CA 94949
FREE
College of Marin / outreach@marin.edu
How to Use the Express Transfer Pathway at COM to transfer to UC/CSU

WHERE: Indian Valley Campus, Novato: Building 27, Room 116
DATE: Wednesday, March 27, 2019
TIME: 6 pm to 7:30 pm
WHO SHOULD ATTEND: High school students, parents, and counselors
This event program includes:
BYRON RAMEY, COM Counselor – Demystifying the transfer process
SOFIA TOTAPUDI, COM Transfer Center Coordinator – Great Resources for Students
STUDENT PANEL – COM Alums who successfully transferred
QUESTIONS AND ANSWERS
Seating is limited. Please reserve your seat by Monday, March 25 by emailing outreach@marin.edu with your name, high school, and how many will attend.
Free parking for the event.